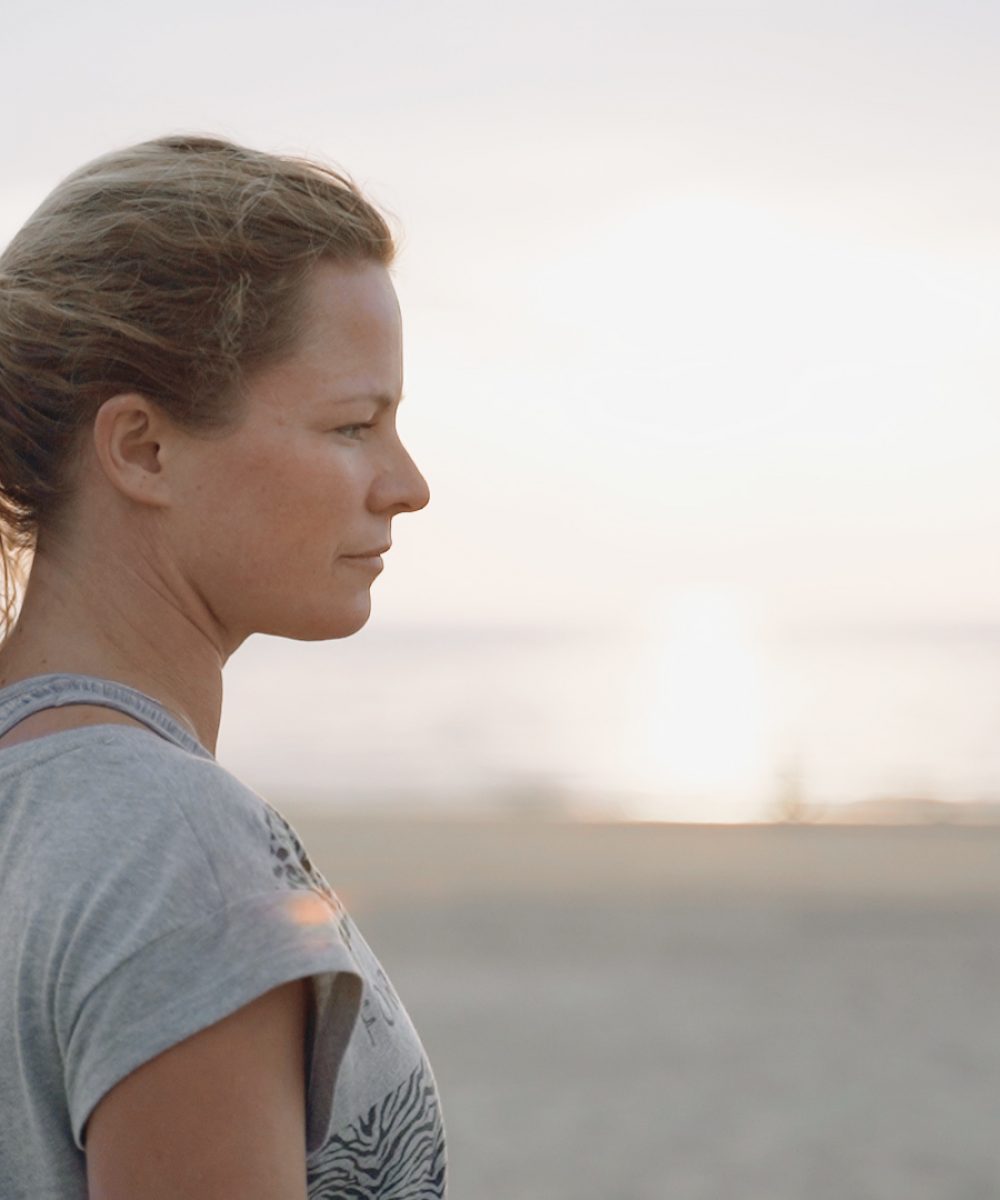 Water and nature lover. That's me in the first place. I am a passionate (wind) surfer, have participated in windsurfing competitions on an international level for a number of years. Later i added suppen and a little later I started teaching golf surfing. Yoga didn't comeste until I was 30 in my life. I was really suffering from a 30-something crisis, I doubted almost all the fixed pillars in my life: work, relationship, place of residence. Yoga was recommended to me by friends. I followed the advice, but (perhaps because of my sporting background) it remained a mostly physical workout for a long time. Which had a good effect on my muscular body. The mental aspect, listening to your body and making contact with your feelings, has only come much later. I was brought up with the non-nagging but continue mentality and add my sporting fanaticism, then you can imagine that listening to my body and feeling is not something I do automatically. Yoga still teaches me to listen better to myself and choose what's good for me. Meditate, breathe and feel.
In my classes, this all comes back. It is a work-out for body and mind in which you investigate where your limits lie without exceeding them. Your breathing is your guide in it. I also bring bits of yoga philosophy into the classes. In a sober way that suits our Western mind.
I have a 200-hour Yoga Alliance registered training as a Vinyasa teacher. Vinyasa yoga is one of the more creative and intensive forms of yoga where you perform the successive poses to the rhythm of breathing, this is also called "flow".